REGISTRATION FOR THE UPCOMING SEASON HAS BEGUN
We strongly encourage all members to register on-line.
High River Lacrosse Association Lacrosse fees are reviewed every year and are kept to a minimum, ensuring all costs for the season are covered. Registration fees include evaluations, ALA fees (includes insurance), CDLA fees ~ all regular games and playoff floor times and referees. Fees also include practices, team photo & individual player picture. Equipment such as balls, jersey replacement, goalie equipment, Coach shirts, other equipment, some first aid supplies, and other items required to operate the teams. Registration fees DO NOT include any tournament fees, team apparel purchases, equipment, or other expenses that may be incurred by each individual team.
For the 2021 season, HRLA Registration includes a pair of High River Heat team shorts.

Volunteer cheques are additional to these fees of $200 per player. This applies to 6U, 8U, 10U, 12U, 14U, 16U Divisions.
Lacrosse fees can be paid with E-transfer, Cash, Cheque or Credit Card.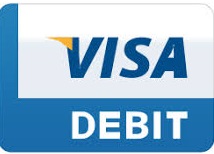 Click here to view the Refund Policy
Click here to view the Privacy Policy
Customer Service Contact Information:
Contact our Registrar at registrar@highriverlacrosse.com
Mail to
High River Lacrosse Association
Box 5904
High River, AB
T1V 1P6
2021 Registration Fees
| | | |
| --- | --- | --- |
| Year of birth | Division | Fee |
| 15/16/17 | 6 U | $120.00 |
| 13/14 | 8 U | $220.00 |
| 11/12 | 10 U | $320.00 |
| 09/10 | 12 U | $360.00 |
| 07/08 | 14 U | $385.00 |
| 05/06 | 16 U | $400.00 |
| 00/01/02/03/04 | Junior | $620.00 |
** New in 2018 Sibling Discount for Registration Fees! F
amilies that register multiple siblings (3 or more) will pay full registration for first two children and subsequent registrations will receive $100.00 discount per player in the same season.**
Fees can be paid with E-transfer,Cash, Cheque or Credit Card.
All Cheques are Payable to High River Lacrosse Association. NSF Cheques will be charged a $30.00 fee.
** All prices in Canadian Dollars.
Contact
our Registrar at
registrar@highriverlacrosse.com
t
o make arrangements for payment of your fees.
Use the links/ contact information below for financial assistance
This Program is open to all CDLA Clubs
For more information please contact Jocelyn Edwards at 403.603.3494 or jedwards@highriver.ca.